Sync to Blockchain
Hotspot is 5403 blocks behind the Helium blockchain and is roughly 99.41% synced. The blockchain is currently at block 910538
On 7/8/2021 Bobcat miner stopped doing anything, started showing as "Syncing" and has been falling/slipping behind on the synchronization process since then.
Currently I am 5404 blocks behind the blockchain and this number keeps growing quickly.
I have rebooted the bobcat few times since you have announced the OTA upgrade, but this did not do anything to fix the issue.
I have set up Wireshark on the network to monitor traffic to the device, however I do not see anything on that MAC/IP address besides attempts to get DHCP address when it or router is rebooted.
It has not been trying to reach out to the internet, to connect to any hosts outside my home network on any port and, to my understanding, it is not doing any syncing.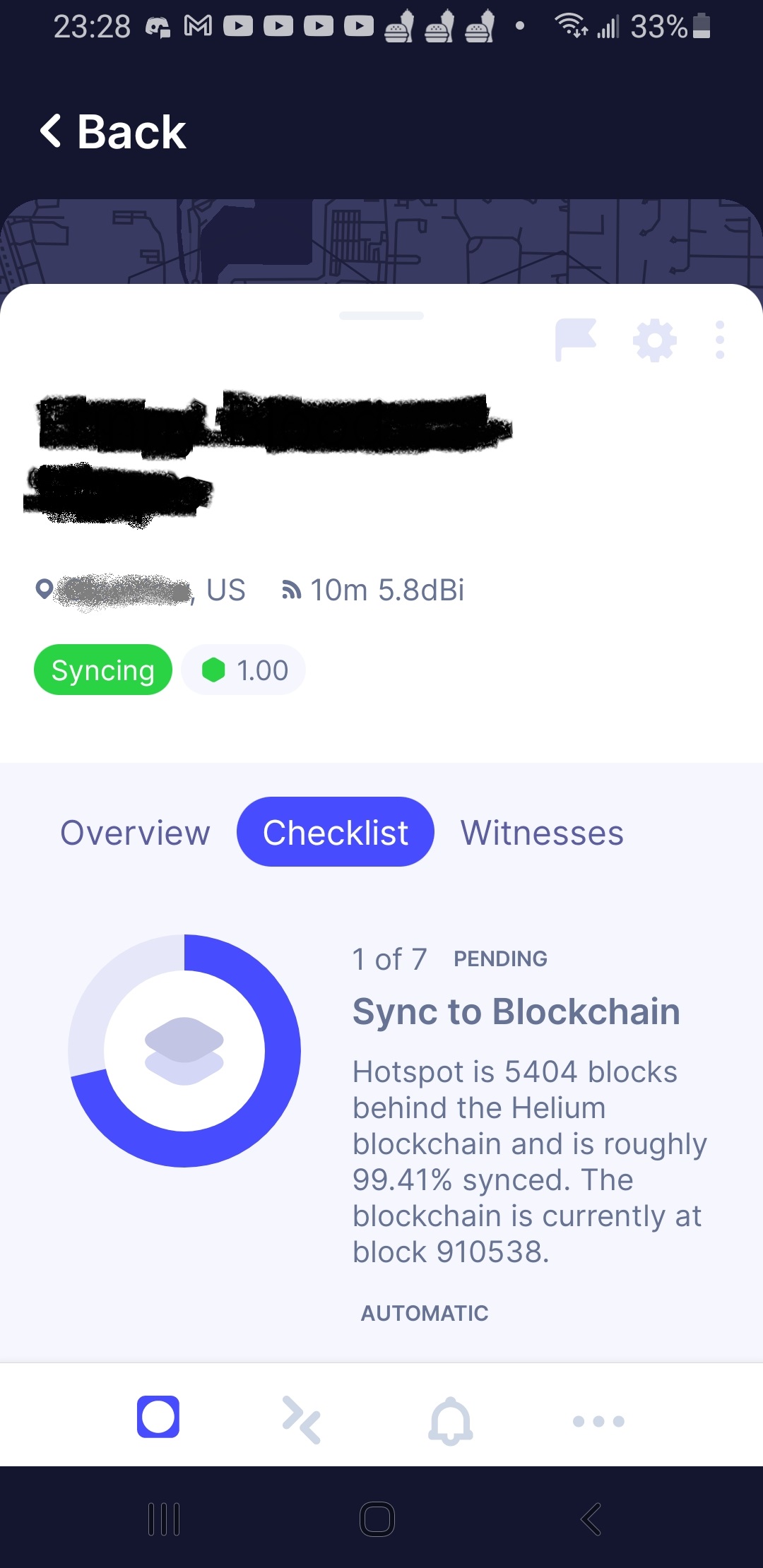 Hotspot Maker: Bobcat
Address: [removed]
Connected to Blockchain: yes
Dialable: yes
Height: 910,538
Last Challenge: 2021-07-07 08:02 AM
Firmware: 2021.07.07.1
App Version: 3.3.2
NAT Type: Symmetric
Report Generated: 2021-07-10 11:26 PM
Device Info: sdm845 | android 29